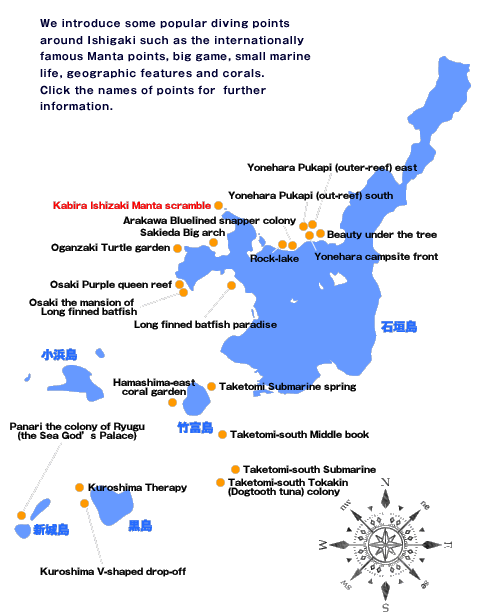 Kabira Ishizaki Manta scramble
This is a point of the world's best encounter rate with Mantas! You can watch Mantas hovering well because this point is their cleaning station. The encounter rate is roughly 100% in the best season for Manta, and four to five, or at the maximum, 10 Mantas can appear at the same time.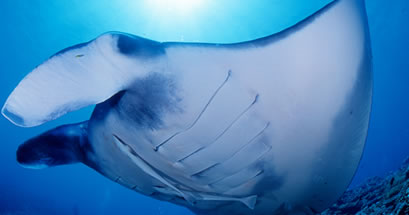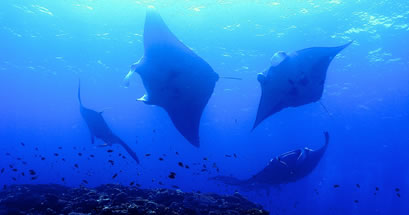 ©Copyright Ishigakijima Diving Guide , All rights Reserved.