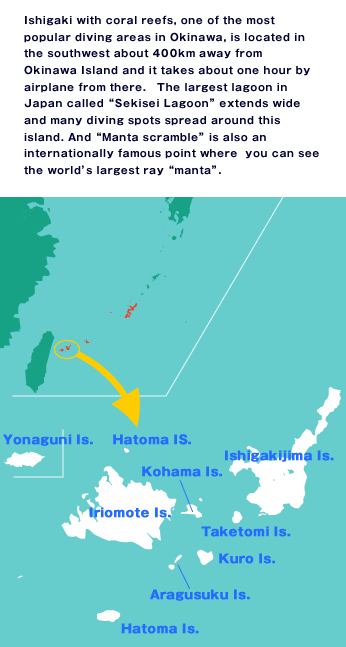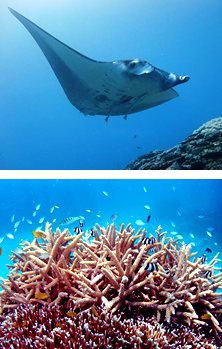 Kabira Ishizaki Manta scramble is the world's leading point where you can see Mantas with high probability through the year. Especially, from September through November, the encounter rate become over 90%, and also about 10 Mantas can appear at the same time.

Over 50 diving spots are around Ishigaki, beginners can also enjoy the diving safely in the tranquil coral reef seas. There are a wide variety of diving points: some points where you can see colorful corals and tropical fishes, dynamic geographic features and big game such as sea turtles or tunas.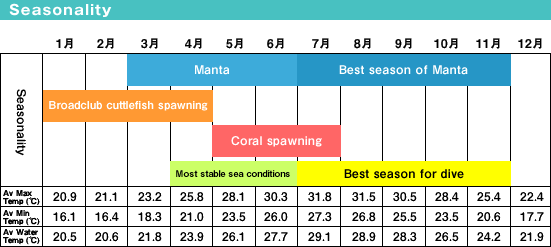 ©Copyright Ishigakijima Diving Guide , All rights Reserved.